Red Earth Energy has partnered with local Indigenous First Nations communities to support and supply green hydrogen to a new developing domestic market in Canada as well as supply green hydrogen to export markets in Europe, Asia, the U.S. and the Americas.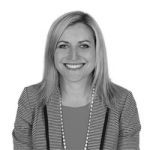 Jennifer Lauber Patterson
Strategy & Climate Policy
Experienced director in sustainable solutions with a strong track record in Board and advisory roles in Australia and Internationally.
With 30 years experience in the energy, corporate advisory, banking and not for profit sector, Jennifer has specialised in the provision of financial, energy and risk advisory services.
Track record includes strategy, leadership, strong management and development of leading edge financial derivatives and capital solutions to address and manage governance and risk issues in energy, renewable energy, energy efficiency solutions, water efficiency, air quality and sustainable land.
Jennifer is Board Member of Sustainability Victoria, Board Member of Carbon8 and on the Business Advisory Panel of the Southern Cross University Regenerative Agriculture Alliance. She is a graduate from the Institute of Company Directors and a CPA.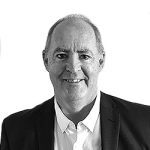 Mal has been involved in all aspects of the electricity industry including generation, network, retail and broader business development activities in IT and marketing areas since 1983.
Mal has been engaged in senior positions with energy companies  including Executive Engineer and Manager Business Development and Corporate Services (New England Electricity), Business  Development Manager, Manager Energy Trading and Manager Wholesale and Retail Markets (NorthPower) and Group Manager – Retail Business Development (Country Energy).  In addition he frequently acted as General Manager Retail and General Manager Network for NorthPower.
Mal has tertiary qualifications in Electrical Engineering, Business Administration and Applied Finance.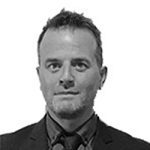 Peter Walsh is an Instrumentation and Automation specialist having founded successful businesses in Australia and Canada. He successfully boot strapped an automation, controls & SCADA company in 2007 specialising in the Canadian oil and gas industry growing the company to service approximately 50 clients.
In 2014 Peter led the expansion of his company into Australia. The company executed projects in the oil and gas industry for major clients in the Surat Basin in Queensland.
In 2020 Peter co-founded a reservoir and production engineering software company in Brisbane Australia specialising in advanced science and math driven analytics using machine learning algorithms and neural networks.  The vision of the company was to help clients reduce carbon emissions, develop sustainable water management strategies and optimise production responsibly.
In 2021 Peter founded Red Earth Energy in Canada with technology partners Frontier Impact Group and Infinite Blue Energy operating in Australia.